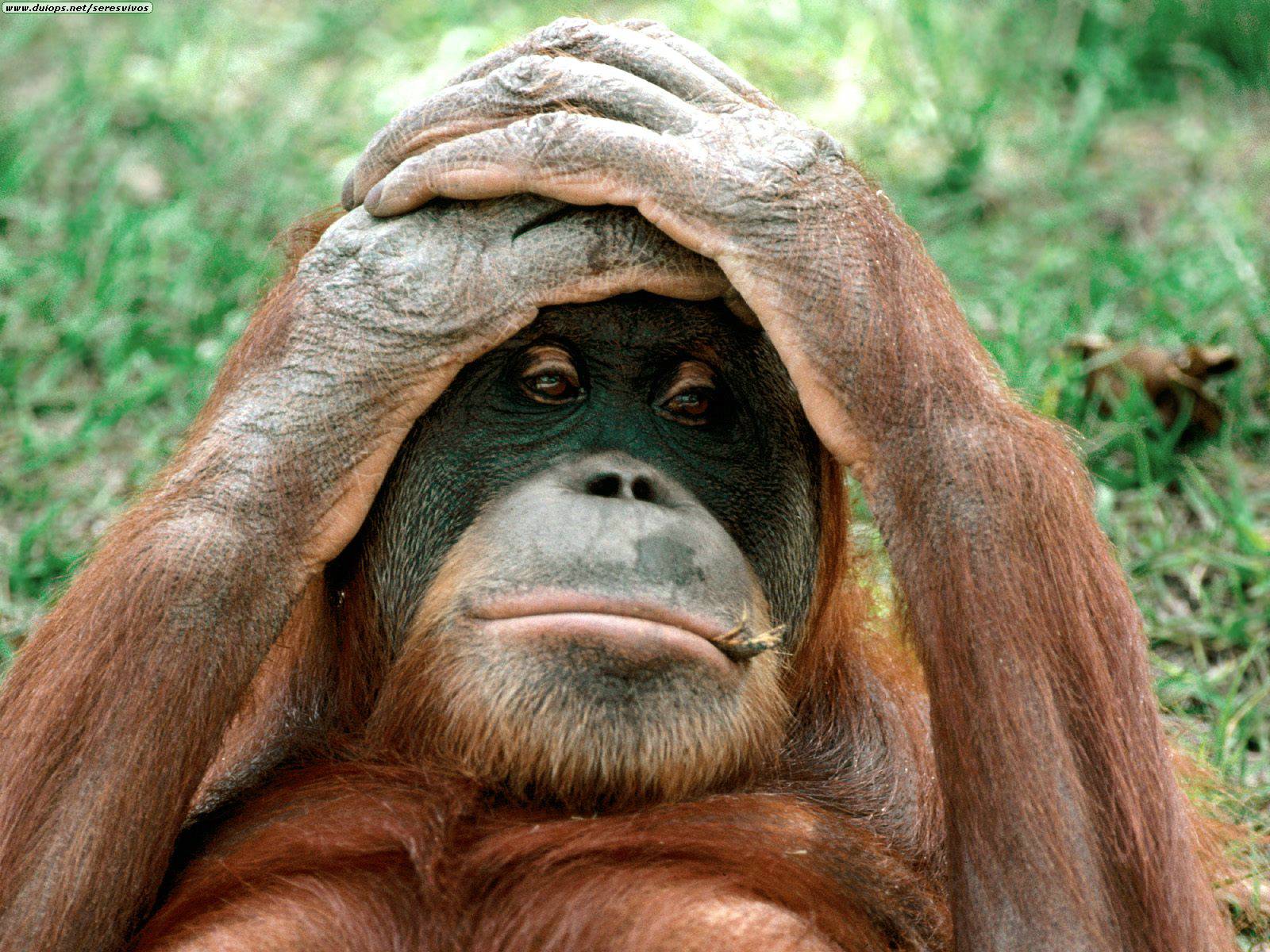 I had a slow start on Saturday due to a near death cocktail experience on Friday night at a new find on Lordship Lane called the House of Tippler.

It made a nice change to the usual pub evening, but the following morning was as close to death by drinking as I've ever come.

I really can't handle my booze anymore and I'm not ashamed to admit that I'd almost rather not drink at all.

Saying that, we had a fantastic time and a good gossip.

It was so severe, however, that still nothing stronger than water (and tea) has passed my lips.
Yesterday I went to an incredibly interesting presentation at the Indonesian Embassy about a new Orang-utan sanctuary that the International Animal Rescue fund are in the process of building.

The work the IAR and Indonesian Government are doing around education, rehabilitation and release is absolutely amazing and, for an animal (and especially the Orang-utan) lover it was very interesting stuff.

Of course I love Orang-utans (and animals in general) because they're beautiful and fascinating, but it's so important to over ride those instinctive "must make those things mine" instinct and recognise that healthy, respectful distance is the most important thing which is why the education aspect is so crucial.

They don't have a voice, they've typically been around for a lot longer than people have, and they've become victims of our insatiable drive to consume.

The Indonesian ambassador made a great point, though, which was that it is important to balance the needs of the Orang-utan (the man of the forest) with the needs of man, Orang-Biasa so finding routes for the palm oil trade that avoided the lives of the Orang-utan could make the future of the species more sustainable.

I've always wanted to see the Orang-utans and have been thwarted a couple of times.

The OH has now said that, although we are getting married in November, our honeymoon can be next March so we can go to Borneo to see the Orang-utans in the flesh.

Hooray hooray.
So my last week has been quite crafty and very restrained.

On Saturday, despite feeling the world move beneath me in a very discombobulating way, I managed a trip to Oxford Street.

The place was overrun with buses – have they closed it to normal traffic at the weekends?

Very bizarre but quite a spectacle.

I started reading Vogue's

Ultimate Sock Book

a few weeks ago and despite last year only making it halfway through one sock before getting fatigued by the knowledge that finishing the one meant starting the other, I was hooked by this book and have decided, in a very sincere demonstration of my affection, to knit the OH a pair of socks to wear at our wedding.

I know this perhaps makes the idea of gifts from each other on the morning of the wedding rather banal, but I really like the idea of getting married while knowing that I'm helping keep him warm and comfortable.

Anyway, he chose a very natty dark purple self-striping yarn and I spent yesterday evening measuring his feet which, again, rather dulled the romance the of the idea.

Understanding the technical stuff has also helped – once again the marvellous Catherine Hirst has given me the low down on socks.

This is the second time but at least this time I actually understood some of the whys and wherefores.
I realised this week, as I was again trawling through Ravelry and some of the several (hundred) knitting books littering my shelves (which are nearly full now which I suppose signals that I shouldn't get anymore craft related books) that I have a substance abuse problem.

That substance is anything stitchy, be it knitting or sewing.

I currently have no fewer than five projects on the needles, and a list as long as my arm of other things I want to knit.

Waking up on Sunday I decided it was time to diversify so I broke out Bobby (the trusty Janome) and got to work on a muslin of a Wiksten Tova top, which blog-land has been all agog about and I'm not one to resist a trend (actually, that's a fib – I normally have an aversion to anything popular but it is a great looking top).
The muslin was a new thing for me – typically I'll dive in on a wing and a prayer and hope for the best.

I don't always have very successful outcomes.

With knitting, I have learnt the power of the swatch so it seemed to make sense to apply that Zen approach to sewing too.

On the muslin I worked an extra small around the top and shoulders, grading up to a small around the empire line and tummy and then a medium around the hips.

Recently I've had a tendency to buy clothes on the big side apparently "just in case" I suddenly expand to epic proportions overnight so it was really nice to try on the muslin and see that it fitted perfectly.

Having clothes that fit right is presumably the reason most of us start trying to sew our own.

I only bothered doing one sleeve on the muslin, just to check the technique.

Still managed to make exactly the same booboo on the real thing (sewing the cuff to the wrong side the first time) but I blame the incredibly busy pattern, the fact that it was virtually impossible to tell the wrong from the right side on the fabric as there was almost no variation to the colours, and the fact that once I got going I couldn't quite stop so ended up pushing through both the muslin and the top all in one day. And managed to get about an hour or so of knitting in too although that also went wrong – don't stitch when fatigued is the answer as that all had to be ripped back on Wednesday night and having read the instructions properly and with a clear head, there was a bit of an "ahhh, that's why it didn't work" moment.

Wally.
Actually, the "a-ha" moment was fairly short lived as it still didn't look quite right and one side of the front yoke was decidedly longer than the other.

I took to the ether-land and found a couple of comments on Ravelry about mistakes on the pattern (which I know happen to everyone, although it would have been handy for the website to contain errata – that was my first port of call and there was nothing on it).

Having completed one side correctly, I then had to unpick the cast off edge on the other side and re-do that again.

Again, I didn't want to leave it as I want to get the sleeves done this weekend so I ploughed on through it last night.

Fitting in the day job around all these projects is tricky!

It's looking good though so am excited to get the sleeves done, get that bad boy blocked, sewn up and given to the boss for her mother's birthday. A week of lots of re-dos then.
Anyway, I'm so happy with the Tova that wore it to work today and at least two people have said they like it.

My office mate is deeply unimpressed with the fact that on Wednesday I said I wanted it to cool down a bit – that whole one and a half day of sunshine was quite challenging – so that I could wear my new, long-sleeve top.

The fact I said it was bad enough apparently; the reality of waking up to a deluge was even more galling.

The instructions were fantastically clear, right down to explaining when to serge the seams etc so now I really want to invest in an overlocker.

I am also quite keen on the idea of machine knitting too.

Who said gadgets were just for boys.
Not deliberately coordinated with my living room decor
Ah, and back to my substance abuse problems.

I think I'm addicted to patterns as well as buying wool.

The OH was pretty embarrassed by my reading a sock book in public, although he's going to have to be more resilient as I intend to use sock knitting as a train activity, and he keeps stumbling across craft books in funny places.

Mary Thomas was found lurking on top of the dresser in my bedroom; photocopied patterns with my scribbles were tucked behind a cushion on the sofa, and the dining table has been colonised by the swift and wool winder which have been put to a lot of active service recently.

And that was when I realised the extent of my collection.

Er, it's extensive.

And that's just yarns. My fabric stash is also pretty sizeable given the length of time I've been really focused on being crafty.

And it's disproportionate given the things I've actually finished.
My next challenge is to finish some of my WIPs (or WONks (work on needles!) before moving onto new things.

Unlikely, but would be good to feel the weight of unfinished things lifting off the shoulders.

The answer really is to win the lottery so I could make things full-time but given the unlikelihood of that (in that I never buy a lottery ticket) getting some projects completed would be a good start.